You are here:
BLOG -
WHAT'S GOING ON?
Sunday, 31 July 2011 00:00
July was a busy drumming month, spent mostly in rehearsals with Taylormade. 


Their hectic schedule meant there was time for only three group rehearsals before I made my debut in Worcester on the 10th July.

With 30 songs to learn, I had my hands full recreating the drum parts from artists ranging from Tom Jones and Phil Collins to The Killers and Paulo Nutini and Lady Gaga to the Kings Of Leon!

The first show could not have gone better and it was just a few days before we all headed off in to deepest darkest Wales and the next show in Llanelli.

I'm using an electro acoustic kit with Taylormade as many functions require precise volume control, clarity and all with next to no load in time!

The kit is driven by the stunning 2Box DrumIt Five sound module and comprises of a Mapex V Series kit running Roland RT triggers coupled with a Jobeky custom built, Phil Collins Pearl replica snare. Cymbals are Smartriggers with the exception of the hi-hat, which is from the 2Box DrumIt Five kit.

With 20+ shows already in the diary before the year is out, we will be out on the road most weeks and perhaps performing at an event near you!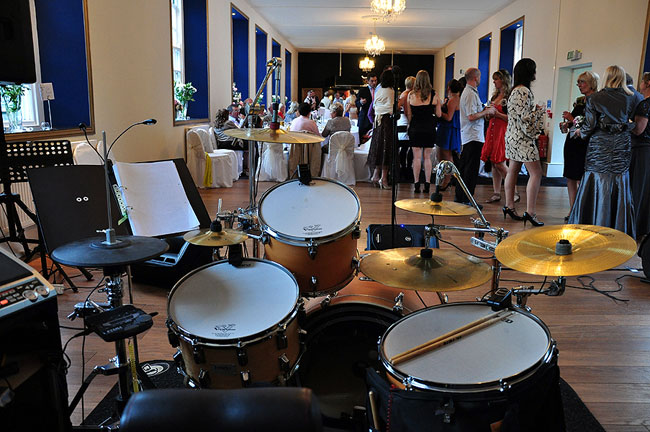 I AM VERY PROUD TO ENDORSE
Latest News Blog Updates