You are here:
BLOG -
WHAT'S GOING ON?
Tuesday, 26 January 2010 00:13
For the same reason that I am looking at alternative cymbals options, I wanted to check out some more snare drums (like drummers need an excuse for this!)
My Mapex Black Panther Birds Eye Maple 5.5 x 14" had become my weapon of choice, but while very versatile, it sometimes lacked all the subtlety that I was looking for.
I like the piccolo snare sound, but knew that was not right for what I wanted, so I perhaps naturally started to look into Ludwig snares, in particular the Supraphonic Hand Hammered in Bronze. Cost became an issue, so for now, that is on the back burner, however, once again, another Black Panther caught my ears attention.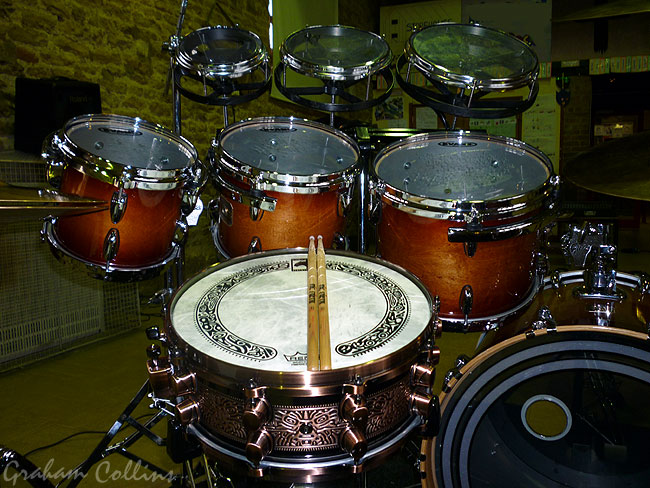 The price made it even more tempting, so I was guessing end of line, which turned out to be the case as Mapex unveiled a whole new look and range of Black Panther's at NAMM earlier this month.
The snare in question was a special edition Mayan / Aztec Steel 14" x 5.5". The name varied between Mayan and Aztec depending simply on which side of the Atlantic the snare was on sale.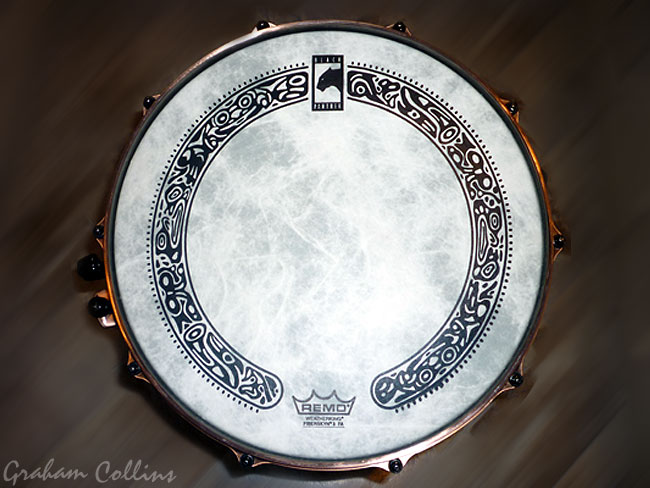 As a steel snare could potentially be full of overtones and certainly not a snare to hold back on attack, however with the stunningly visual Remo calf skin head, embossed with genuine eagle / human mask art, it had a much warmer sound than I had expected and was easily outgunned on the attack stakes by the sister Black Panther Bird's Eye snare. The 1mm steel shell is certainly not lacking in that area, but appears to have fewer overtones and can be tastefully played down when required.
The outer shell is quite simply, the most stunning I have seen with embossed multi coloured plating with brushed bronze lugs and die cast hoops.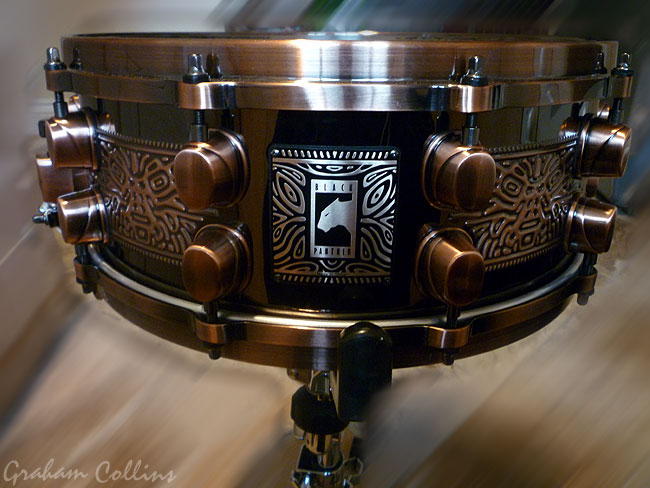 I've totally fallen for the sound and the Bird's Eye has been moved to the reserve ranks for the Time To Breathe Pink Floyd Tribute shows. If I have one regret, it is that as there were only around 100 of these made for Europe, there appears to be no replacement available should the decorative Remo head be damaged and while it would be nice just to have kept it as wall art, it makes a stunning sight in action on the kit.
I was able to check out the new range of Black Panthers at their UK debut this past weekend and despite a major revamp in terms of design and branding, they remain mouth wateringly tasty and I am sure I may add a 4th, 5th or 6th Black Panther to my collection if the opportunity arises!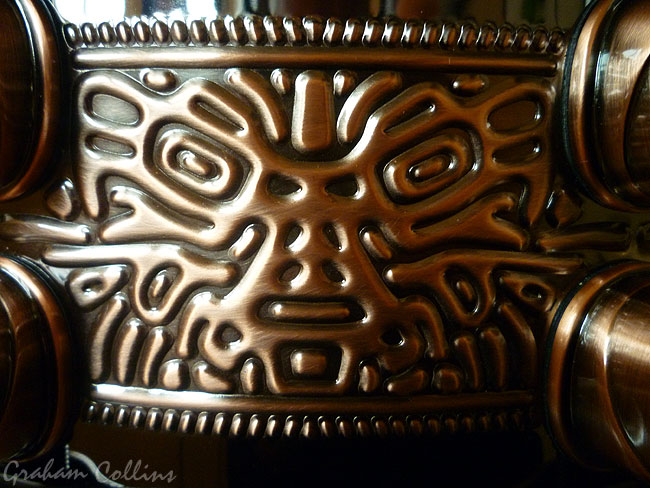 I AM VERY PROUD TO ENDORSE
Latest News Blog Updates