You are here:
BLOG -
WHAT'S GOING ON?
Monday, 25 January 2010 22:57
I've never owned any of Paiste's range.

Once I'd got past the metal frisbee cymbals that I started out with as a boy, I moved on to using Zildjian and, more recently, Sabian, although I do also like some of what Stagg have to offer at some amazing prices.

I started to look into Paiste purely due to the Floyd gig, but there was no way on earth I'd attempt to replicate Nick Mason's cymbal set up, well, not without selling the house first!

However, I was asked to try out some Paiste Alphas and although I am not yet done doing so, I have to say, some have really impressed me. Not only do they look stunning, quite a few of the range are delighting my ears!

Ironically, some are already 'old' stock as a new range was brought out at NAMM earlier this month, but I have already decided to buy one of the end of line rides having tried it out this past weekend.

It's a 20" Flat Ride that has a lovely soft, yet crisp tone and is a complete contrast to the monster Sabian HH Power Bell 22" Ride that I normally use. Perfect for Floyd material.

I have three crashes still to test, but on their own, I am not yet sold on any of them, but I'll try them on a kit tomorrow to see how they blend.

I was able to see and test some of the new range yesterday at a show and again, there seem to be some very interesting sounds there, so if you are after a mid price range cymbal, it's worth looking and listening to the Alpha range.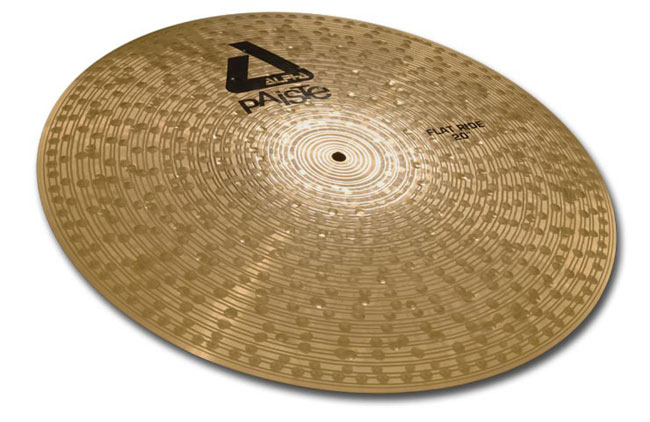 I AM VERY PROUD TO ENDORSE
Latest News Blog Updates