You are here:
BLOG -
WHAT'S GOING ON?
Saturday, 16 January 2010 17:11
I've been busy working on the new band's website of late and am pleased to be able to finally unveil it.
We had hoped to have some audio tracks up on the site, but the studio has not been available, so they are not complete, but we'll be doing a dvd concert shoot in a few months, so that will naturally be on there shortly.

Anyone in the UK that wants to come to a show, sign up to the mailing list to keep up to date on when and where, drop me a line, and I'll try to sort you out a ticket.

Long term there will be some European dates as well, but it will all start low key with pub and club shows. (I have 25 years of rust to shed!)

Anyway, if you get a chance to look at the site, I hope you like it.
www.timetobreathe.org.uk

You can also find us on MySpace, Twitter and YouTube, while Facebook will also follow!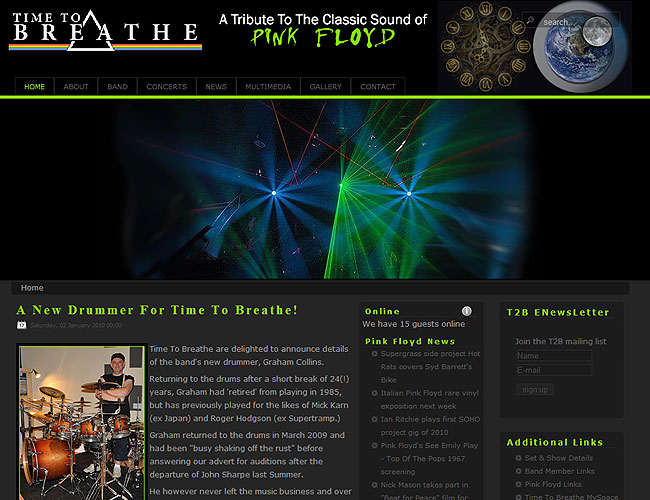 I AM VERY PROUD TO ENDORSE
Latest News Blog Updates